Few years ago, I wanted to color my pencil box. I used a varnish, but the color was not the one I wanted. I decided to polish it to remove all the previous varnish to put a more vibrant one.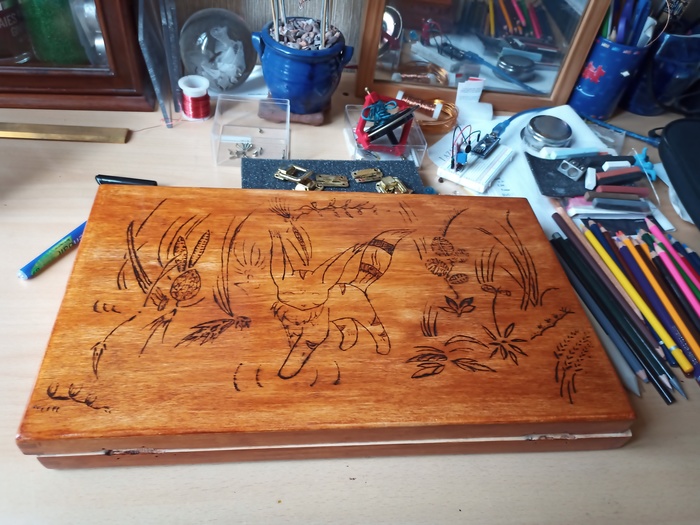 Tags:
Box
Wood
DIY
Varnish
After the mushroom, one of the easiest project to run is the comfort bird. As the mushroom, we carve in the round, in other word we make round shapes, no detail, which makes the work easier.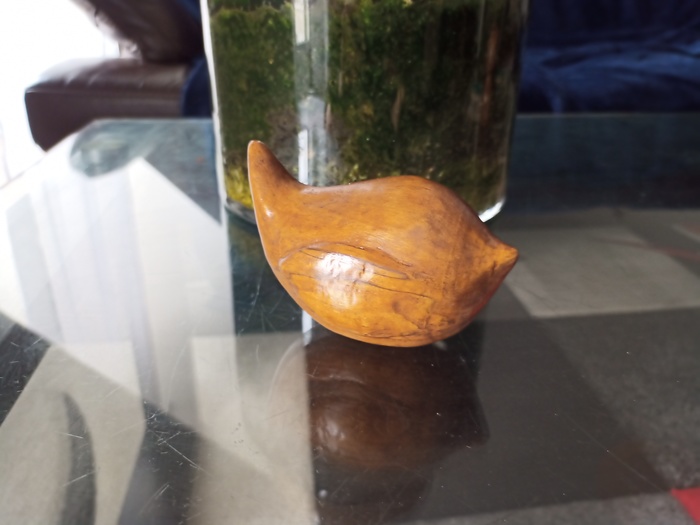 Tags:
Wood
DIY
Varnish
Carving in the round
During my holidays, I visited a garden where there were a big mushroom sculted into an old trunk. I wanted to learn this art, see how it is difficult to work with wood. I decided to start with a mushroom because it is highly symmetric and compare to animals, mistakes are less visibles.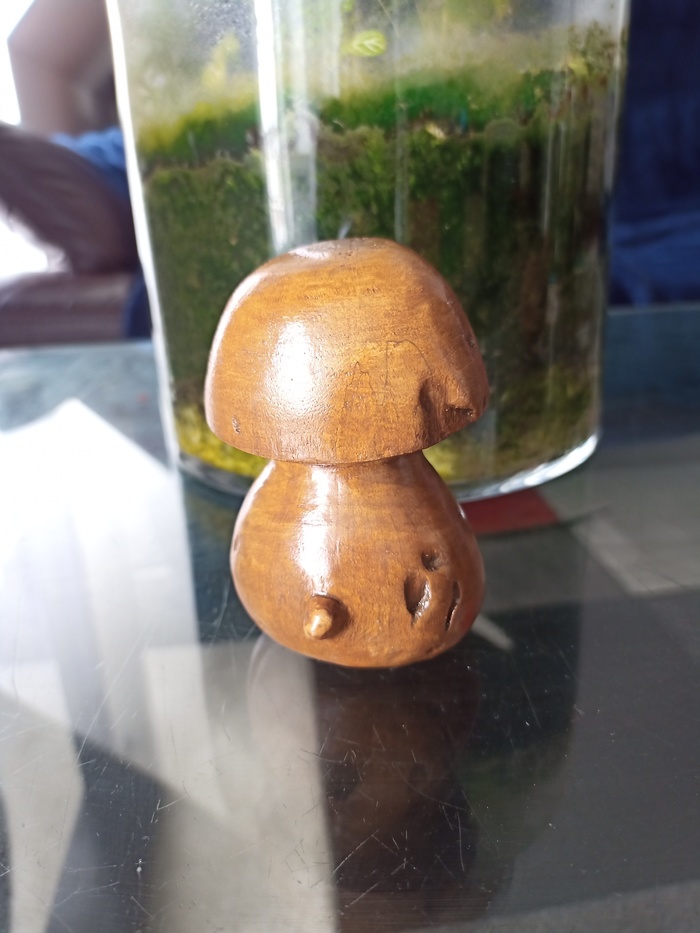 Tags:
Wood
DIY
Varnish
Carving in the round
This belt is a present for my family.

Tags:
carved leather
Belt
DIY
This is a keychain request. Needed 2 hours to make it, without counting the drying time.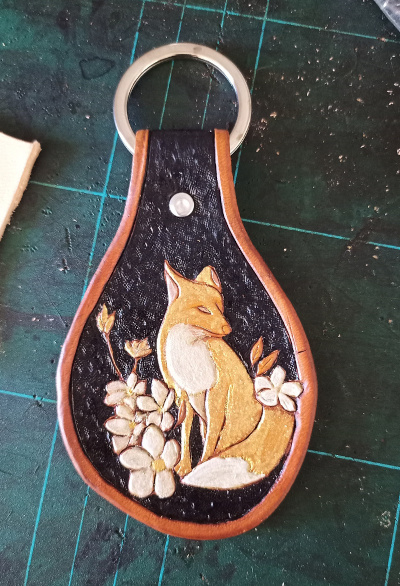 Tags:
leather
keychain
DIY
Recently, I changed my coffee filter handler to adapt to a non-presurised filter. The coffee prepared with is great. However, the wooden handle was not vernished, and water stains started to appear. To prevent from degradading, I vernished it myself.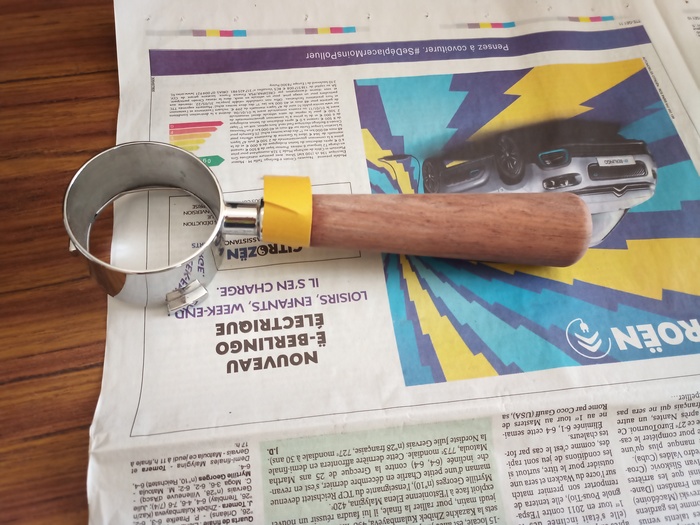 Tags:
wood
varnish
DIY
Information about pagination